Why I go to country music concerts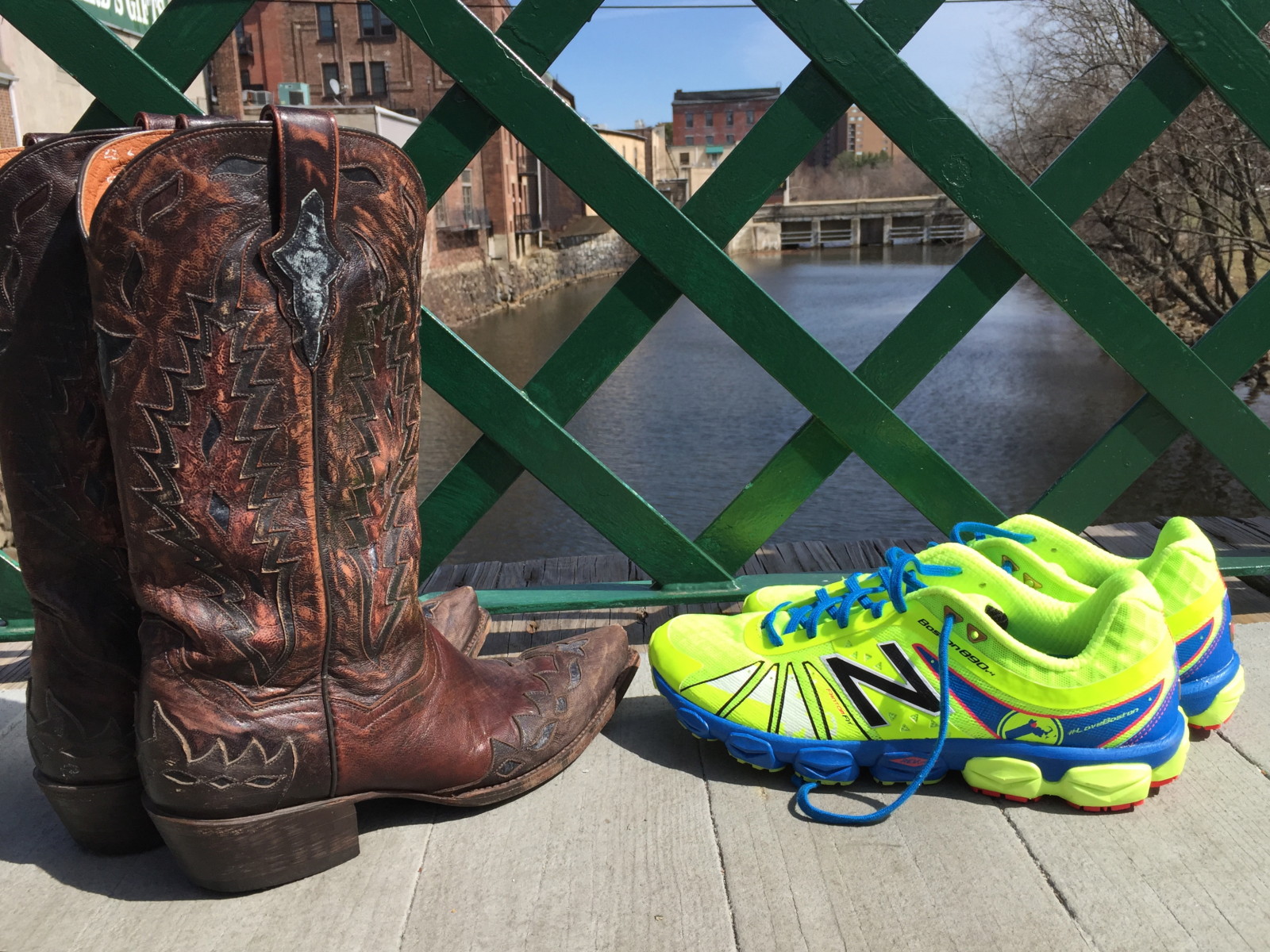 My Type A, morning runner, mostly-vegetarian, introverted self never assumed she would be marrying a carnivorous, cowboy boots-wearing, laid back, night owl. But the universe can have a funny way of ultimately giving one what she needs.
Brian and I are pretty different and I wouldn't change a thing. On nights when one of us won't be home for dinner, Brian is excited for a steak night and I look forward to making a tofu veggie stir-fry. When I stress out thinking about long to do lists, his response is always "It will get done," and it usually does.
Weekday mornings I often get up, run, walk the dog and have a cup of coffee before Brian rolls out of bed (and then he gets ready and leaves for work before me). Unless he is running for a ball, to catch a Frisbee or after our dog, running any time of the day may be one of Brian's least favorite things to do.
But he does it, occasionally. Like this past weekend, when he ran his second-ever 5 mile race at his first Boston's Run to Remember. Despite a few setbacks in his training, he was still up for the challenge, and the early Sunday morning alarm.
I ran the BRTR 5 Miler as well for the first time, finally realizing that I never feel good running the half marathon, the other distance offered at the race, weeks after completing the Boston Marathon. Brian forbade me to run with him, so after I finished I walked back up Seaport Boulevard and found a spot just before the finish line to cheer him on.
Regardless of if he likes running himself, Brian has been my biggest fan since we met. He's been to almost all my races, certainly all the important ones, and is always there with a hug at the finish line. I got excited as, for a change, as I saw Brian come down the road. I screamed his name and got him to smile, despite probably gritting his teeth a moment earlier. And after he made his way through a crowded World Trade Center and made it back out on the street, I gave him his well-deserved finish line hug.
Brian and I have a deal that he'll run an occasional race in exchange for my attendance at country music concerts. They're usually fine, sometimes really fun, but I never bought a ticket to a country music show in the 34 years before I met him.
I'm pretty confident* that it's not because he enjoys running that he'll sign up for a few races a year with me. And I'll continue to go to country shows as well for the same reason.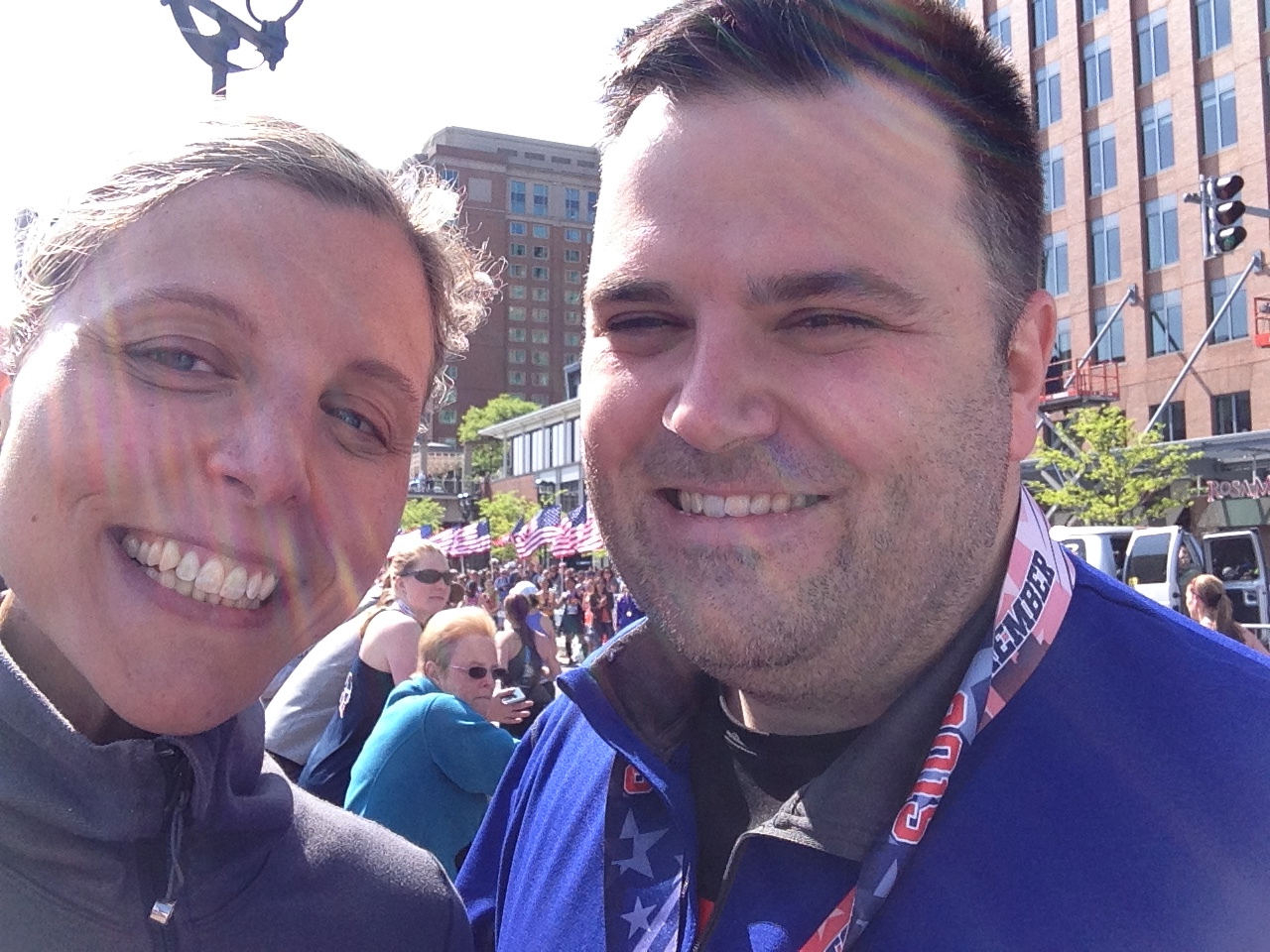 *He actually told me it is not because he enjoys running that he will do this again, making sure I was clear on what exactly he enjoyed about the day in a conversation after the race.