March Fo(u)rth!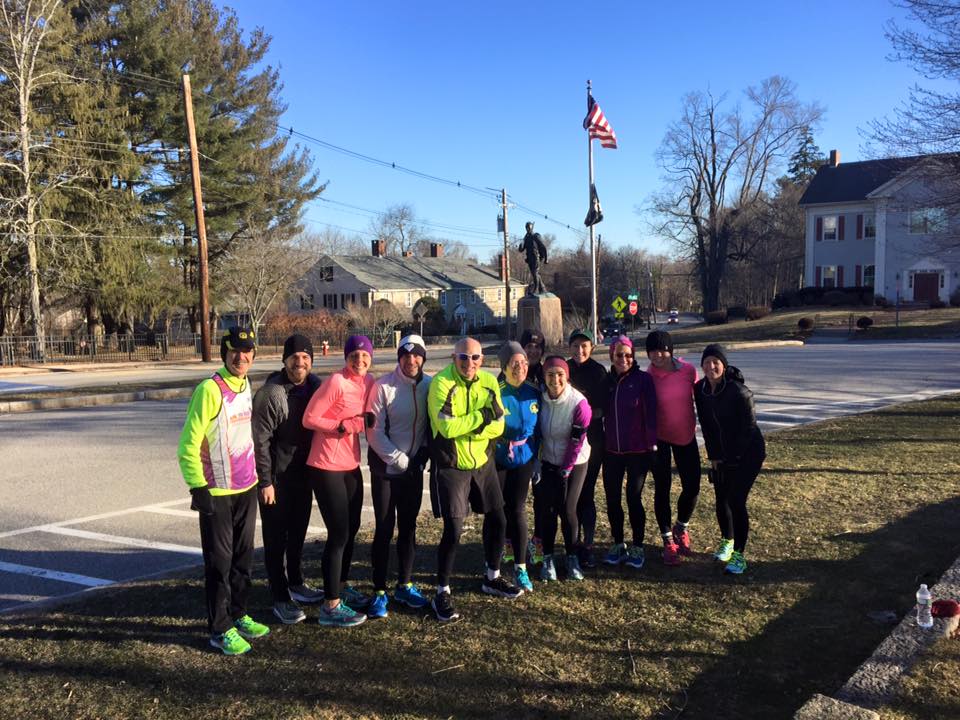 My cousin's Jeanne's favorite day of the year is March 4th. It's not her birthday or anniversary, but just a play on words that can only be celebrated once a year (March 4th = March forth). Go ahead, try to find another date that it works with.
This year, I decided to also make it a personal declaration. March is always a difficult month for me in the training cycle for Boston. I've put in a lot of work so far and have maintained the discipline necessary to train successfully for many weeks. But by March, I start to feel tired while my mileage increases for the final time.
As we joked about March 4th last week, I decided that was exactly what I needed to do with my training. Rather than think about all that could be difficult about my upcoming week of training, my next run, or even the next mile, I just need to move forward. Literally.
For the last week, I have tried to put this to practice, When I didn't want to get out of bed in the morning, I stopped negotiating with myself and just got up and dressed for my run. When my legs felt heavy and I missed my pace goal on the last mile, I just pushed harder on the next one.
Training for a marathon is not weeks of perfect runs, completed in ideal weather conditions, at the best time of day, with rested legs. Marathon training IS waking up in the dark to run 8 miles before work, black and blue toenails and foam rolling while staying home Friday night before a long run. I really do think the strength needed for the race comes not just from the miles put in by my legs, but also from the attitude I train as well.
So while it may have already passed on the calendar for this year, I will continue to "march forth" to Boylston Street on April 18th.
Note: I wrote this post last night but didn't have time to proof and publish it before an already too late bedtime. This morning when I woke up, I did not at all feel ready for a 7-mile interval workout. I thought for a second about postponing my workout and then thought I would throw away this post if I did. So, off I ran. I didn't love it, but I did it. March forth!