Fewer US elites to run 2020 Boston Marathon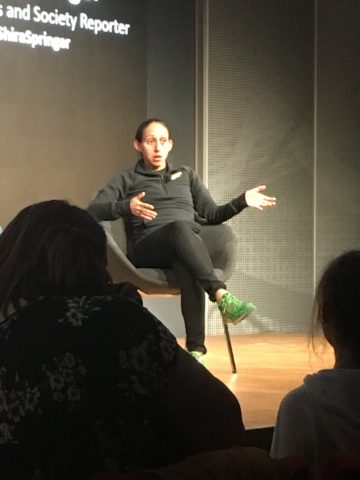 In this Olympic year, with the US Marathon Trials being held on February 29th, fewer elite US athletes than usual are slated to run the open division of the Boston Marathon. The BAA announced the 2020 Boston Marathon elite team on January 22.
As a runner and Massachusetts resident, Boston Marathon weekend is perhaps one of my favorite weekends of the year. The event is full of amazing stories, many that begin before the athletes even arrive in Hopkinton, and of course those that end on Boylston Street. I want everyone running to have an amazing day on marathon day, although as far as the pros go, I am a bit partial to our US runners.
It struck me about a year ago however, that because 2020 is an Olympic year, it might limit the number of US runners in the elite field at Boston in April. The Olympic Marathon Trials on February 29th, approximately 7 weeks before Boston, which doesn't give athletes much time to recover between events. It would be even less convenient for those who DO make the Olympic team and then have to prepare for the 2020 games in Tokyo (well, actually Sapporo for marathoners ).
According to the USATF website, 511 women and 260 men have qualified for the Olympic Marathon Trials. This is a record number of women and, and while I'm not sure if it is a record for the men, it is still about 90 more than qualified for the 2016 trials. Perhaps as a result, there were just 2 US women and 1 US male announced as part of the elite open field this April, including 2018 Boston Marathon champion, and my personal favorite, Des Linden. This is a big difference from 2019 where there were 10 men and 8 women from the US in the elite fields.
Conversely, both the men's and women's wheelchair division have more US contenders than 2019, though the US trials for the Paralympic Games already took place in October at the Chicago Marathon. Athletes Daniel Romanchuk, Tatyana McFadden, and Susannah Scaroni earned automatic spots on Team USA at this event and all three will compete in the 2020 Boston Marathon.
The Boston Marathon is an international event and the elite fields remain full of accomplished runners. Two thirds of the women in the open field have run a personal best better than 2:23 and half of the elite men have run under 2:07. There's no doubt it will still be a great race, but the chances of having 6 US men and 7 women finish in the top 15, as they did in 2019, seems impossible.
I know we are spoiled here in Boston to get to have so many top athletes visit every April and for the opportunity to watch them run the streets we train on from just meters away. And even without many of the top Americans in the race, there's no doubt it will still be full of amazing stories and captivating moments. I'll be sad not to see so many of my favorite runners, but will still be out there cheering on April 20, for the US elites and for all the runners making the 26.2 mile journey from Hopkinton to Boston that day. The chance of an American breaking the tape may be lower than last year, but it only takes one runner to do so.  (Go Des!)